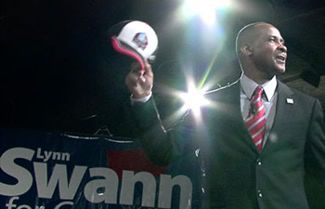 Most people want all the information they can get during the run up to an election. --Not to advocate anyone be a "one-issue voter", but
HERE
is a list of Pro-life candidates by state. I guess the Pro-choice advocates will find it helpful also...you can see who to vote against.
Speaking of pro-life candidates... DO you think it's wrong to make "voting deals"? I know it's illegal to buy votes, but how about trading them? The Democrat running against Rick Santorum here in PA is Pro-life, so I told both of my liberal-Democrat brothers that if they would vote against our current Governor Ed Rendell and vote for
Lynn Swann
--then I would vote against Santorum for Casey.
Their response? That they don't trust me to really do it! Some brotherly love huh....