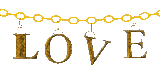 Take the Valentine's Day Quiz
Your Total Score is: 70%
Average Score: 50.62
Total Participants: 71448
You are in the: 82nd percentile
If you have yet to buy your woman a gift...leave the computer THIS SECOND and go do so. She doesn't care about the "commercial aspect" of the day or if it's a "Hallmark Holiday"... she wants to know you thought of her.
The Man knows
exactly
what Valentine's Day means...BLUE BOXES! ...and each one brings back fond memories of a February gone by... LOL
Some last minute ideas for you slackers:
-"Pink" collection PJs from Victoria's Secret
-Flowers (a lot and loose...maybe try tulips instead of standard roses)
-Godiva chocolates
-White gold hoop earrings
*HINT*ALL WOMEN want something besides "Love, So&So" in the card, be sappy! ;)
Have fun!