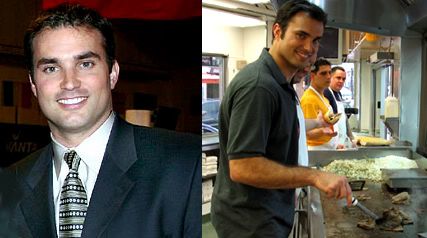 Ok, I know that I said that I never watch Local news...but that was before Channel 10 (NBC) acquired new meteorologist
Doug Kammerer
. Doesn't he look like Lindros when the Flyers first got him? Sorry to all you girls in Macon, Georgia that lost him to us...but he's movin' on up right?
Yes, he's married, but that doesn't mean the weather isn't a lot hotter on these cold winter days here in the city of brotherly love...
Oh, almost forgot. Is he a good weather guy? I have no idea... I get my weather online. Sorry Doug.