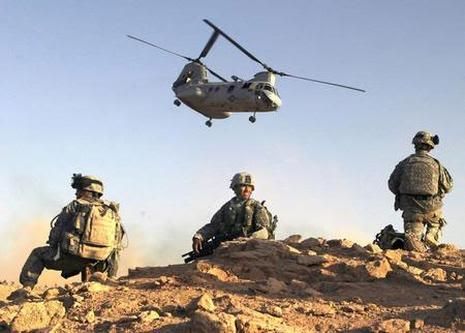 AAFES Prices in Baghdad
"I was shocked when I went to the post exchange in Baghdad and saw the prices it charges
deployed
soldiers! Bill O'Reilly would consider the Army and Air Force Exchange Service nothing more than an Army-sanctioned price-gouging entity. Given there is no other place for deployed
soldiers
to shop, AAFES can charge anything it wants and get away with it. But it is OK because it doesn't charge you tax, right?
I
challenge
[AAFES-Europe Commander] Col. Forrest C. Wentworth and the AAFES staff to explain where all the profits go. I know that Wal-Mart, a for-profit company, returns 10 percent of its profits to the local school districts and the commissary sells its items at cost, plus an additional markup of 5 percent to cover operating expenses.
So, I am wondering where all my
profits
are going. Are my profits going to Morale, Welfare and Recreation here in Iraq, MWR facilities in Europe, or being split equitably between MWR facilities worldwide? And what percentage of the profits actually goes to MWR programs? Is it 1 percent or 90 percent?
I would be happy if AAFES officials could tell me they are
devoting
a large portion of the money to local Iraqi schools to help
rebuild
the communities. I mean, that is what we are here for, so is AAFES on the same team? Bottom line is that there is no
competition
in Iraq, AAFES here won't price-match with stores in the U.S., and AAFES has alienated local vendors who would sell on the camps by requiring 20 percent of their profits. There are not costs associated with facilities and worker health care, local workers are not getting minimum wage, and items are more expensive than AAFES.com and up to 25 percent more than Wal-Mart.
I just can't
comprehend
what all the secrecy is about not telling clients where all the profits go? Are we not "the best customers in the world"? All I ask is for some
honesty
and answers from AAFES … that is, if it wants to retain us as
loyal
customers."
-Capt. William Navarro, Baghdad (
Stars & Stripes
: Letters to the Editor)
...
the girls that are currently fighting the good fight
...
1
,
2
,
3
,
4,5,6
,
7
,
8