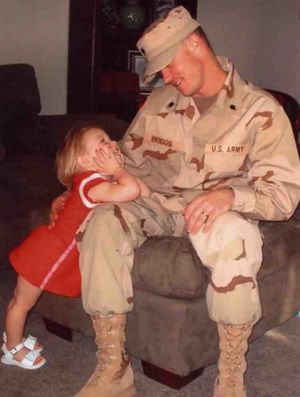 Lost in Lima
has posted a disturbing update to the Kelsey Briggs story complete with a
video link
that tells the whole depraved story.
There have still been no charges filed against Kelsey's mother and Kelsey's murderer has been
released from jail
on a 1 million dollar bond.
I can't imagine how the family feels hearing new reports of vaginal, intestinal and anal tearing inflicted on that beautiful little two-year-old.
The judge that returned Kelsey to her mother's custody after documented abuse defended his decision (Why hasn't O'Reilly talked about this?!):
"Associate District Judge Craig Key spoke out after a new report revealed he went against a recommendation from the state Department of Human Services.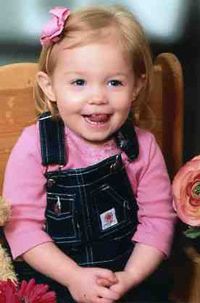 The case has prompted calls for judicial and Department of Human Services reforms.
The judge said, "When there is no evidence to show the child is in imminent danger and a parent completes all their obligations under DHS's treatment plan, I'm required by law to return the child to the parents.
"That's exactly what I did - followed the letter of the law." (
source
)
I know it won't absolve Lance Briggs' pain, but my Christmas wish is that Michael Porter and Raye Dawn Porter spend the rest of their lives behind bars (and Michael Porter in general population...)