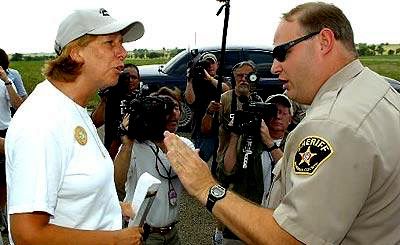 "I get feedback from the troops all the time and 99.9% say, 'Keep on doing what you're doing because it's a nightmare here and we want to come home and it's only people like you in the peace movement that give us hope'."
-Cindy Sheehan (
source
)
Pics the MSM never showed you...
Sheehan says she doesn't blame "those that killed her son" --well, "those people" are at it again. Go read
The Jawa Report's post on the American contractor that was murdered yesterday
...
Speaking of the sympathizers of the enemy, they are at it again and
Citizen Smash WANTS YOU
to help combat the lunacy...