Russ called yesterday to let me know that he was still alive and kicking and said that he's noticed my tone has been "down" on the blog... I didn't realize it was coming through, but there have just been SO many depressing stories lately. A part of me wishes I could skip by them, but a stronger part feels that they deserve to be read... So here goes...
LOOKING FOR JUSTICE FOR KELSEY...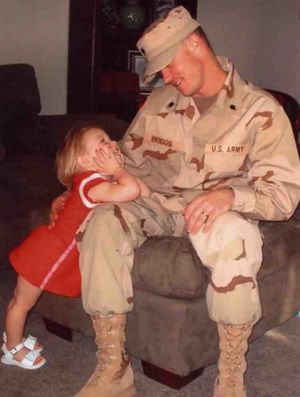 Not even sure where to begin here... I will be brief because these two stories have been eating at me for two days.
After almost 9 months of reported abuse and no real action from DHS, Lance Briggs was informed that his beautiful little daughter was dead. He was at Ft. Benning getting ready to return home after being deployed in Iraq. Michael Porter, Kelsey's stepfather, has been charged with her murder. She had bruises, broken bones, fractures, and bleeding... No one took her from that home, no one informed Briggs or his parents...and now she's gone. He made it back from hell and he will never see that gorgeous face again. (Once again, Free0352 and my mom are right...it always is "the boyfriend").
Many Milblogs are following this, but
Lost at Lost in Lima Ohio has complete coverage
of this horrific story and has spoken with Kelsey's aunt.
THIS SITE
(which may get "taken down" soon has the story and begs you to use the CONTACT NUMBERS to get this story on national news).
Tribute Page
(Oh God, as if things couldn't get any worse I just read an update on Lost's page...the mother of this girl is pregnant again. *sigh*)

BREAKING THROUGH THE STATISTICS ONLY TO BECOME ONE...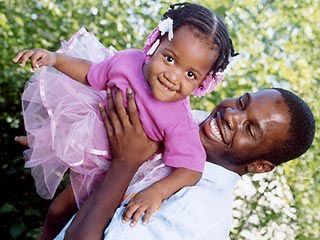 Over the summer People magazine did a piece on Terrell Pough. He was the exception to the rule. He was still in high school yet he took sole custody of his baby girl and went to school during the day while he worked as a night manager in a fast food restaurant in Philly. He said that all he wished for was that if something ever were to happen to him he wanted his daughter to know that he had worked hard and tried the best he could.
Last Thursday night someone
shot Pough in the back of the head
as he returned from work and stole his car. A car that had been donated to him after someone read his story in People...
Now at least you can all understand why I'm down...