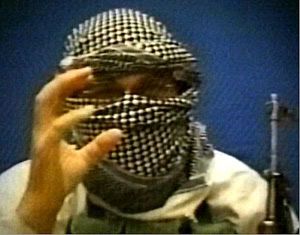 Al Qaeda gets
SA-18 anti-aircraft missile from the former Soviet Union
. The French believe these were acquired to shoot down their passenger jets (similar to the "foiled plot" last year).
Eight terror suspects were found
near a nuclear reactor in Australia
. "Touma, Elomar and Hasan, along with five other Sydney men, have been charged with conspiring to manufacture explosives in preparation for a terrorist act. They will reappear in Central Local Court on December 5." That would certainly make for a "spectacular attack".
Palestinian security forces seem to be stepping up -Prime Minister Ahmed Qorei said that in the last month alone
48 attacks on Israeli targets have been stopped
. Could this actually be progress?
Condoleezza Rice is definitely earning her paycheck. Over the weekend she secured a pledge of
1 billion dollars from Saudi Arabia for the rebuilding of Iraq
. The money was promised after Secretary Rice successfully convinced Prince Saud al-Faisal that there would be no Iraqi civil war.