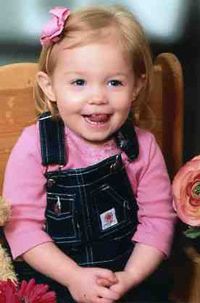 Kelsey Briggs' story made the news in Oklahoma last night --thanks to the overwhelming support for the family online. The focus of the report was the support from the blogs...
Watch the Report
The mother still has had no charges against her. Her stepfather (Mike Porter) has been charged with her death. Kelsey's father, who just returned from Iraq, has yet to receive records and information from DHS.
The
Justice for Kelsey
website is still running and has new updates.
*Thanks to
Lost in Lima
for the update!