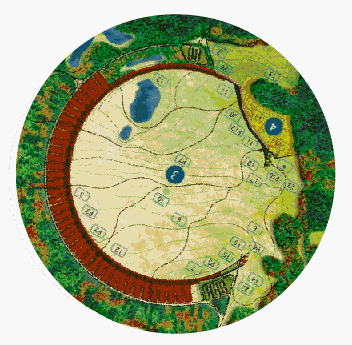 (photo credit:
Zombietime
)
Crescent of Embrace
:
Have you all been reading about this controversy? If you haven't, you REALLY need to. Places you can catch up:
Zombietime
Junkyard Blog
Michelle Malkin
BlackFive
The Crescent is the symbol of Islam. The Red Crescent is the symbol of an Islamic charity...
I can't say any of this better than the writers linked above. The
Official Site
for the memorial claims the Flight 93 families expressed "overwhelming support" for this L.A.-based design.
Could that be true? First the World Trade Center memorial with the "Blame America" museum and now this?!