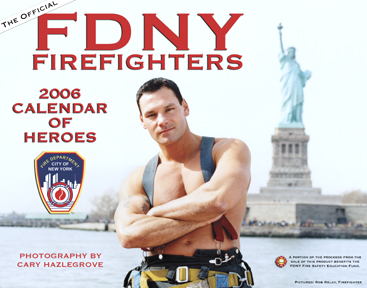 The 2006 FDNY firefighter Calendar of Heroes
is available. Proceeds go to fire safety and awareness programs (essential for continuing education to keep firefighters safe and efficient) and to mobile fire-safety houses. Important causes all.
So ladies (and gentlemen if you're so inclined)...go support your First Responders and get your calendar before they sell out!
Order the Calendar of Heroes